Shaped Trailers is a range of trailers for EffiBOT composed of the Flat-Shape and the C-Shape.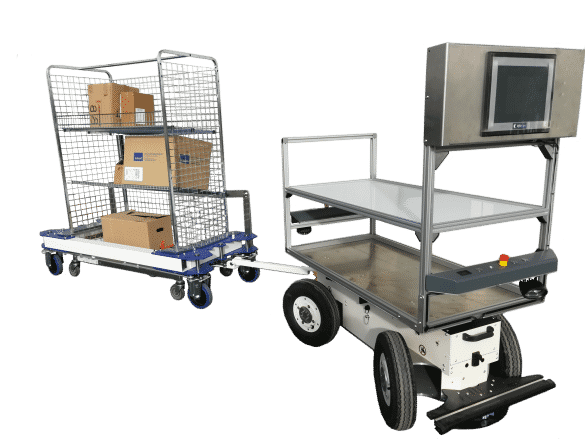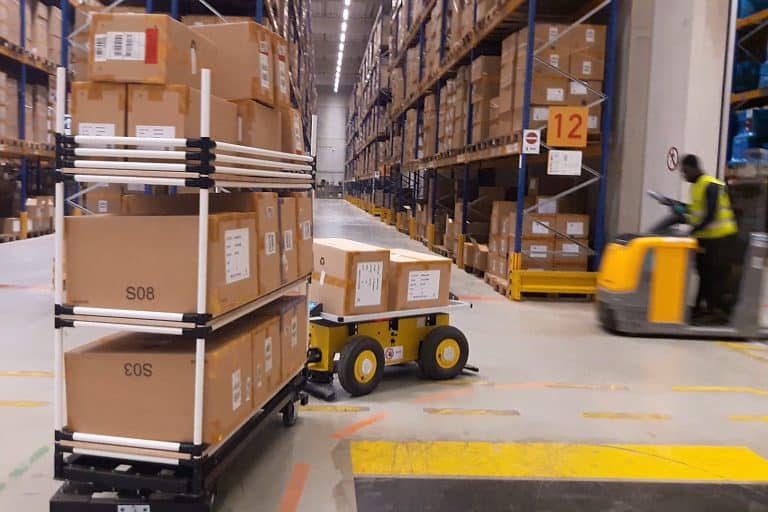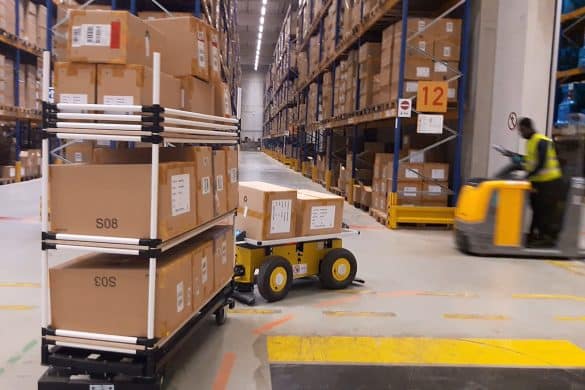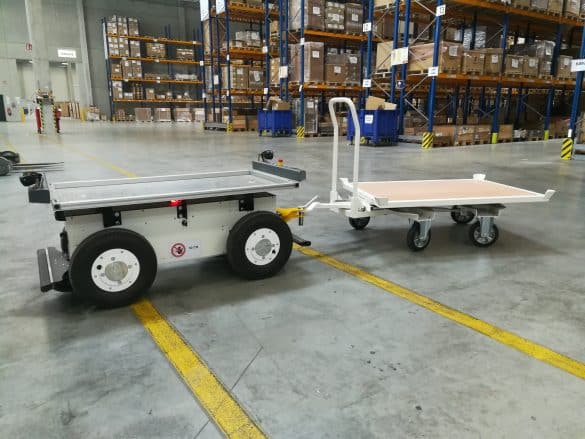 Flat-Shape is a single-track trailer with a customizable platform.
Just like EffiBOT's tray structure, the trailers of this real mini logistic train are fully customizable: length, width, structure, everything is according to the project.
For this trailer, you can create your own top structure that will be inserted into the four trailer sleeves located in the corners.
C-Shape is a single-track trailer for roll transport.
Its C-shape allows it to move rolls to their final destination. Double locks on the sides of the trailer ensure a firm and secure hold.
Its single-track feature allows it to follow the EffiBOT's trajectory perfectly, especially when cornering.