Hook-A is a towing hook for EffiBOT with an automatic release function.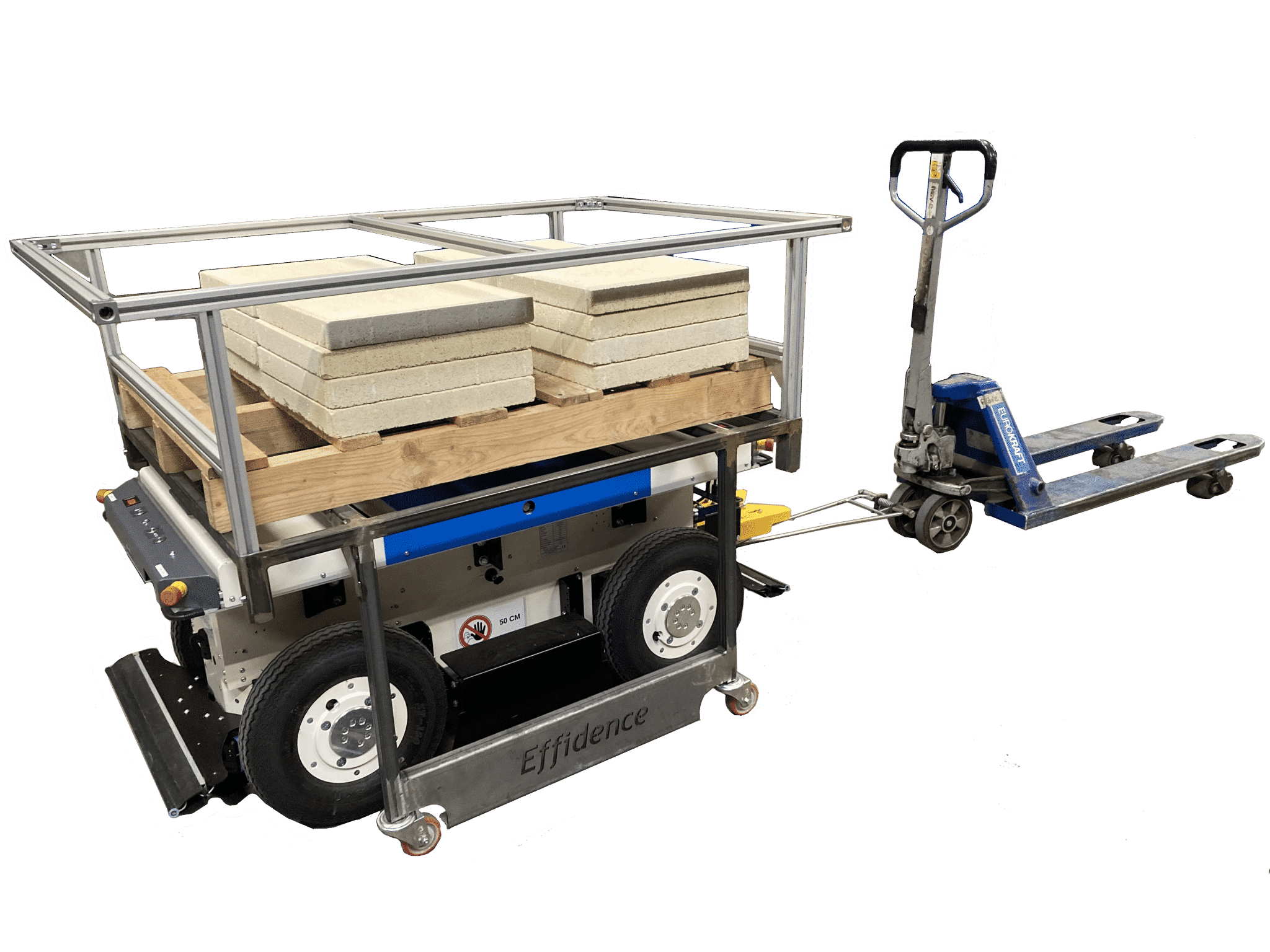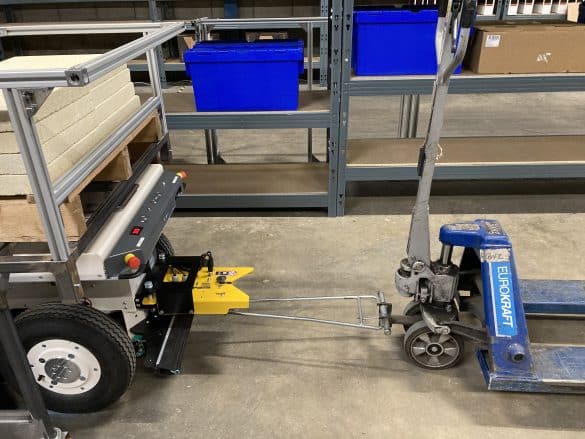 A powerful self-releasing towing hook
Hook-A allows the EffiBOT to transfer trailers to different destinations in the factory or warehouse.
Compatible with our range of Shaped Trailers, it can tow up to 500kg.
Once at its destination, Hook-A automatically releases the trailer's drawbar.
This hook ensures that the EffiBOT can be safely adapted to the environment with its trailer.
When a trailer is attached, the width of the EffiBOT is virtually increased on the left and right by a safety margin.
The movement of the AMR is also constantly monitored to check the coupling of the trailer.