Convey-LINK interconnects your conveyors for automatic transfer of parcels or bins.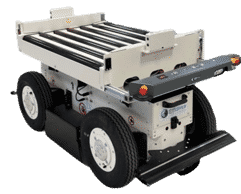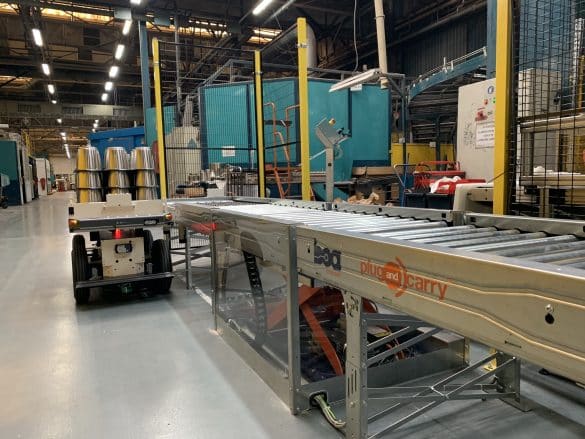 Convey-LINK is an accessory consisting of a structure that is placed on the EffiBOT mobile robot and a LINK communication box installed on the fixed conveyor.
The two elements are equipped with two infrared transmitters and receivers to communicate with each other, without latency.
This accessory is completely modular and can be composed of 1, 2 or 3 independent mobile conveyors on EffiBOT.
Convey-LINK communicates with LINK via bi-directional infrared communication.
This ensures triple safety:
Accurate docking control of the robot,
Conveyor compatibility (dimensions, roller speed)
Synchronisation of the rollers between conveyors.
The transfer is only triggered if all these conditions are met and if no operator is detected nearby.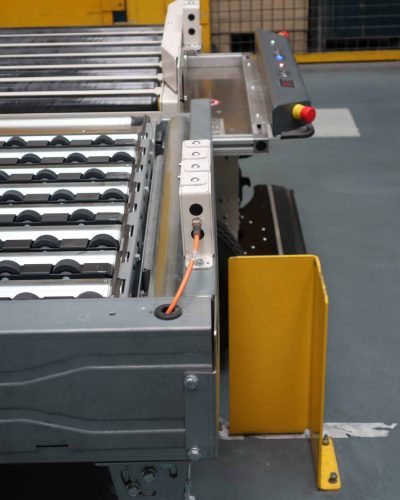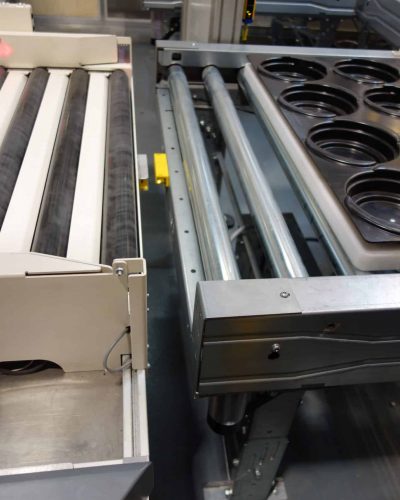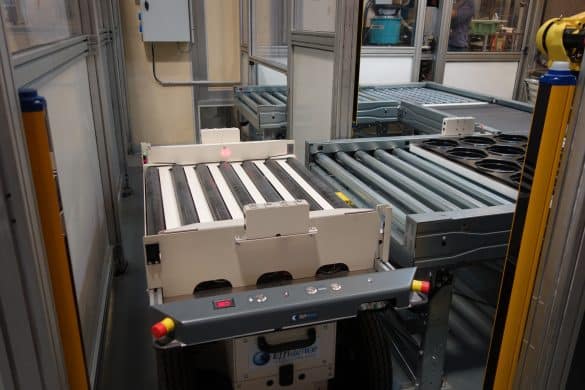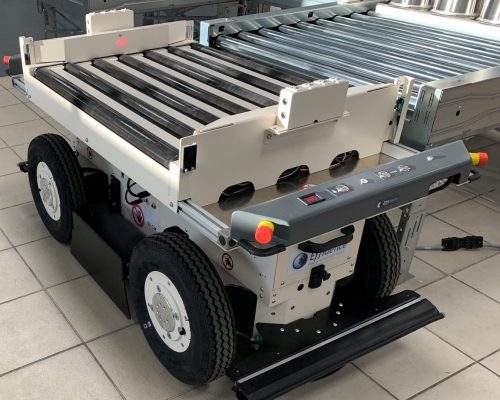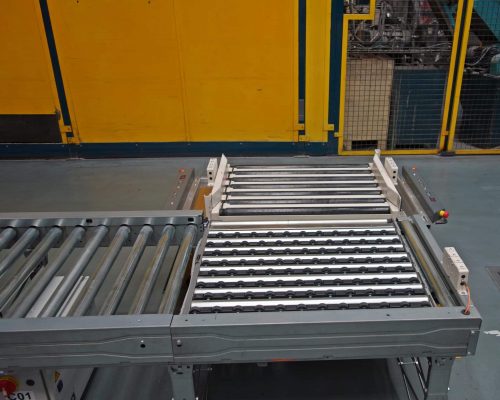 Lateral transfer on both sides of the robot
The transfer is done laterally on both sides of the EffiBOT mobile robot. This allows:
Smooth operations
Flexibility of movement
Time saving.
The AMR does not have to make any particular manoeuvre to unload or load a package from one table to another.