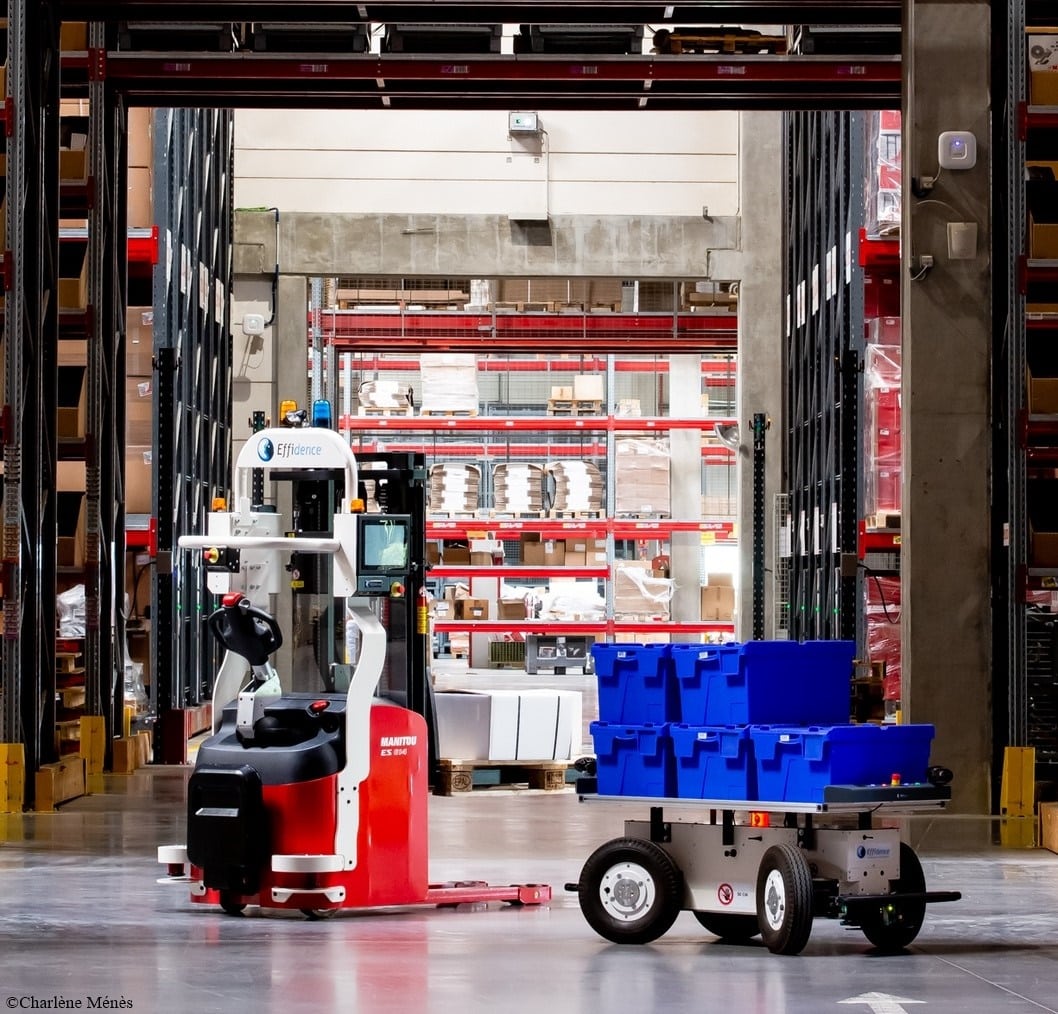 A fleet of 21 robotic stackers coming soon
It's been several years now, since Effidence is working with firms using order preparation. Rhenus, one of the world's leading providers of logistics services, is one of them.
The company, already equipped with EffiBOT, has developed its demand to order preparation on palets, instead of bins, for its Saint-Quentin Fallavier French site (Isère).  Following her conclusive personal experience, she asked Effidence to create a robotic fork handling solution.
To carry out this project, Rhenus put the French group Manitou in touch with Effidence, in order to combine the know-how of an expert in the manufacture of handling trolleys with the skills of a professional in collaborative and autonomous robotics.
That's why Manitou and Effidence team up, in 2020, and co-develop a range of logistics robots.
This collaboration allows Rhenus to reach its logistic goals and needs. The group, satisfied, now have a perfectly adapted to its environment, smart and autonomous stacker.