An EffiBOT XL version, powerful, robust and usable with multiple accessories for your logistic applications.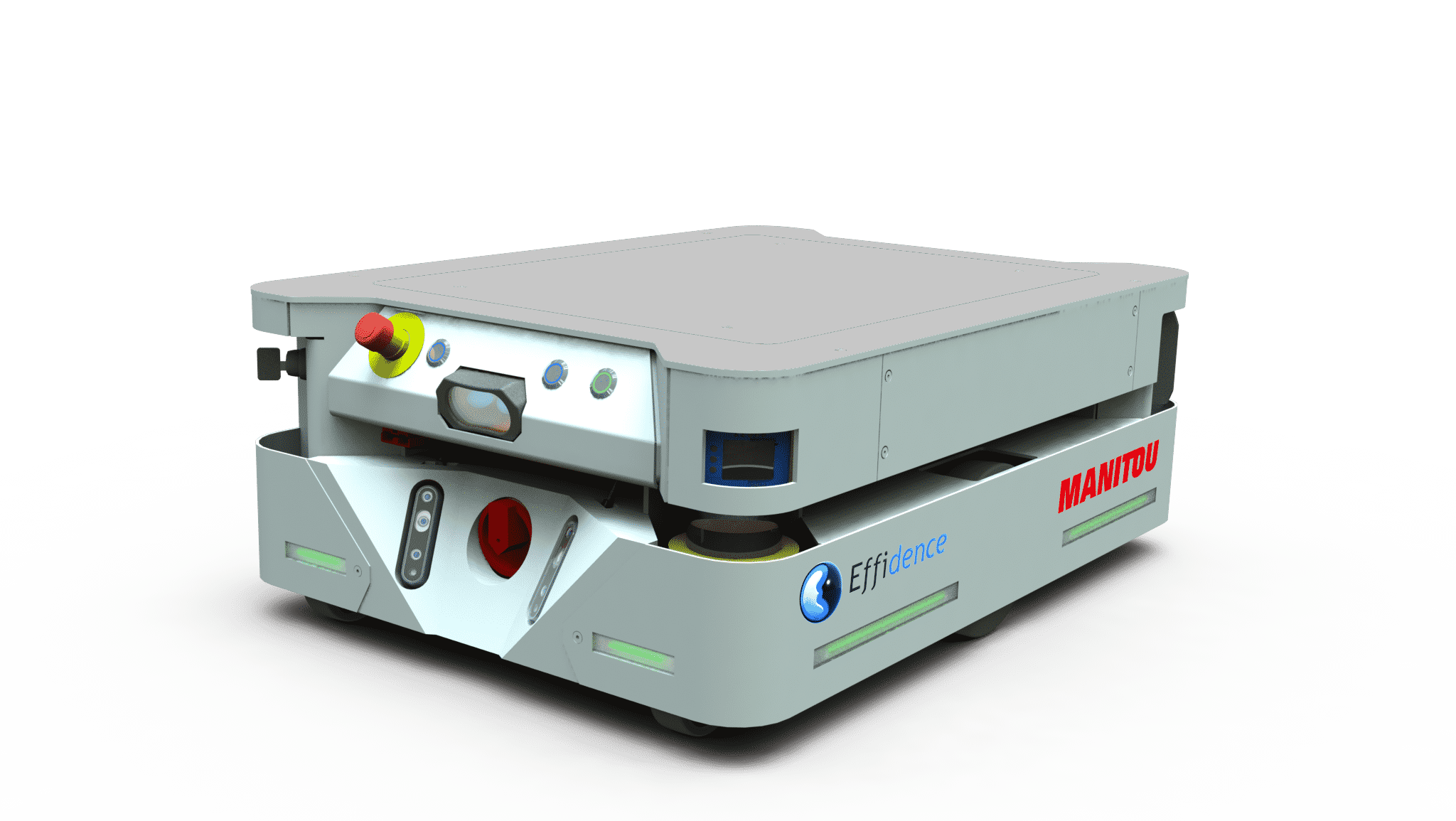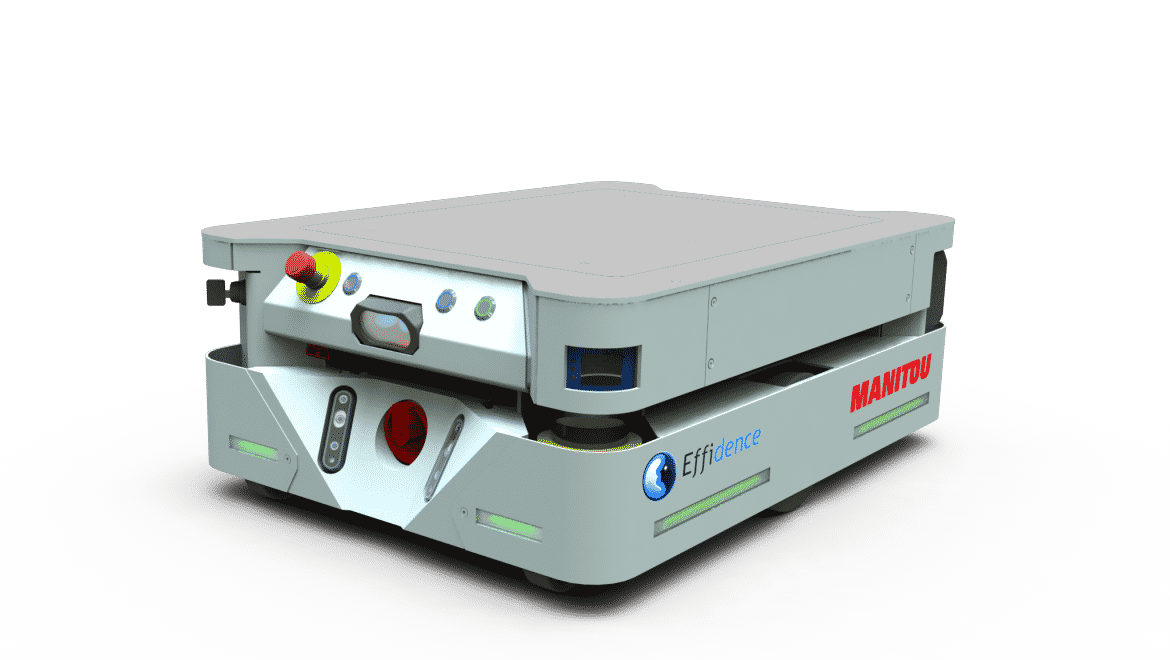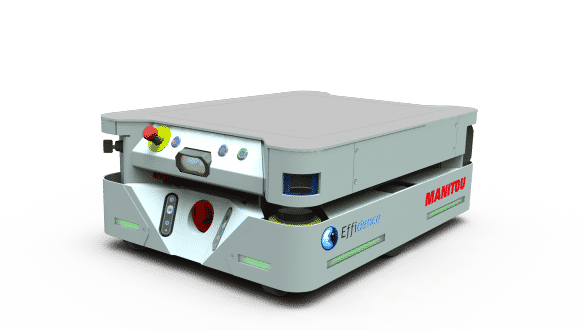 Useful dimensions and capacities of the AMR
Load and lift capacity: 1000 kg
Length: 1350 mm
Width: 910 mm
Height: 320 mm
A COMPACT AND POWERFUL AMR
Our EffiBOT XL is a bi-directional hybrid robot capable of lifting, conveying and gripping your loads.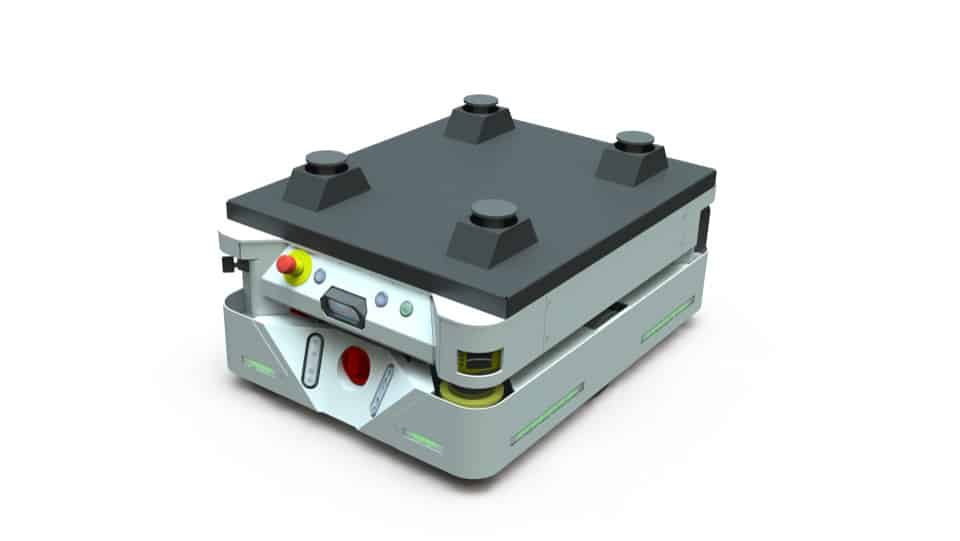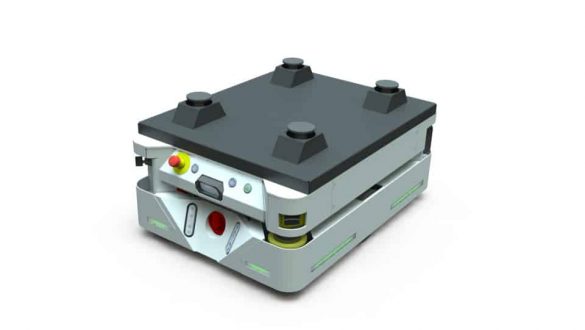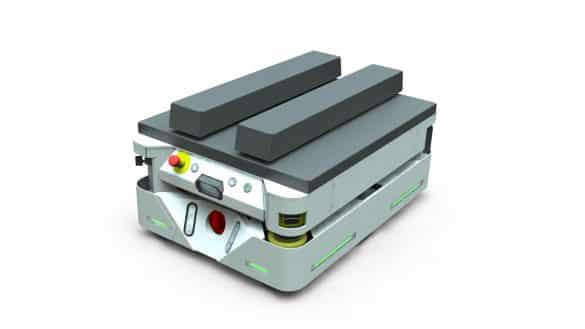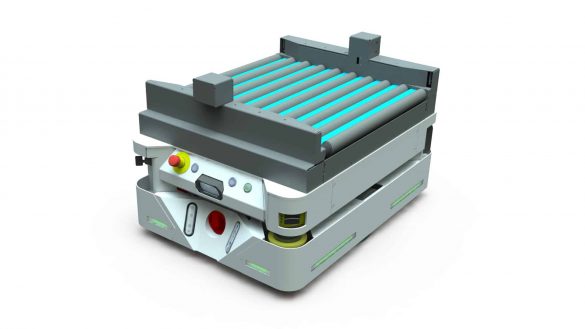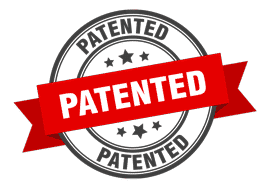 Our EffiBOT-XL is equipped with a very robust and efficient navigation system
A set of sensors analyzes the environment 360 degrees,
The location is based mainly on the natural environment and can also be artificially reinforced in open areas,
The navigation system allows a speed of up to 6 km/h (1.7 m/s).
Our EffiBOT-XL is versatile
It tows up to 1000 kg,
It is fully autonomous by recovering its destinations via the ERP,
Irregular soils and ramps up to 10% are not a limit for him,
Different types of hitches are offered to fit all trailers.
Our EffiBOT-XL complies with the Machine Directive 2006/42/EC.