Effidence proposes the most suitable solution to each single project through a range of complementary autonomous handling vehicles.
EFFIBOT is an Autonomous Mobile Robot (AGV/AMR)
The machine is capable of following an operator as well as navigation fully autonomously. It is fitted with a 1200 x 600 mm customizable tray and is capable of carrying up to 300 kg or towing up to 500 kg.
A range of additional equipment is available to perfectly adapt the EffiBOT configuration to each project.
Autonomous order picker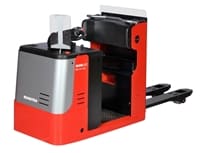 Autonomous
Assist operators to prepare orders on pallets
Capacity: 2.5 tons
New range of stackers, co-designed by Effidence and Manitou
Capacity: 1 ton to 2.5 tons
Automated tractor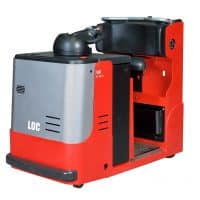 Autonomous
Traction capacity: 5 tons